Despite people's initial doubts, the popularity of cryptocurrency has only continued to grow this year. Its market capitalization has made another all-time high record.
Nowadays, it's not only full-time investors or high-net-worth individuals who get into cryptocurrency. Businesses have discovered creative ways to benefit from it too. Though it can be more challenging for companies to get involved in crypto. ASIC miner immersion cooling System is necessary to use beacause it can keep your crypto hardware system cool.
Ways Businesses Can Adopt Cryptocurrency
If you own a business and are thinking about how to get into cryptocurrency, there are many ways to incorporate it into your business. Read through this article and choose whatever you think is doable for your business.
1. Trade Cryptocurrency
One of the simplest ways businesses can get into the cryptocurrency world is through buying and selling. You can purchase digital currencies in many exchanges, such as Swyftx Exchange and other reputable platforms. Bitcoin has been the go-to option for most cryptocurrency investors, but there are other alternatives.
Trading cryptocurrency can allow businesses to raise funds that can then be used for business expansion. However, you should remember that the price of cryptocurrencies is volatile. Companies must study whatever cryptocurrency they'll invest in carefully and ensure that they'll only invest what they can afford to lose.
2. Offer Cryptocurrency Customer Loyalty Program
Cashback is all the rage today. But despite its popularity, many customers prefer to redeem more tangible items than loyalty reward points or buy other products and services.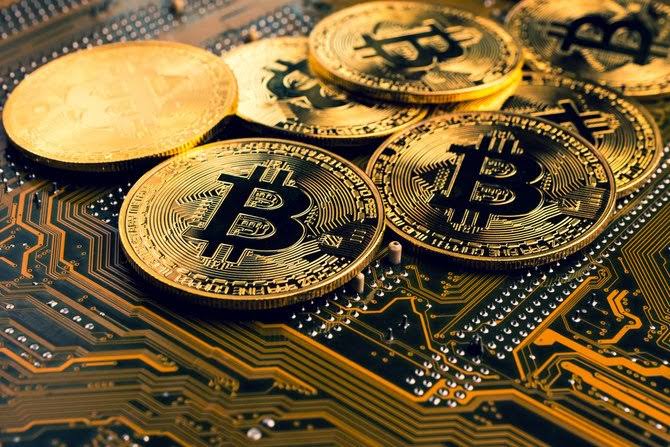 This is where the customer loyalty program comes in. Businesses can switch from traditional customer loyalty rewards to incorporating cryptocurrency as a reward to their customers for patronizing the company's products or services. This could be more appealing for some since cryptocurrency holds the promise that its value will increase over time.
With cryptocurrency as a loyalty reward, customers no longer have to keep many loyalty cards in their wallets. You can even provide an application where they can monitor and manage their cryptocurrency rewards.
3. Add Cryptocurrency As A Payment Option
Bitcoin might be the first kind of cryptocurrency out there, but other cryptocurrencies have been developed with different features that make them more suitable for use by various businesses. Accepting cryptocurrency as a payment method can help your business attract more customers and buyers.
Some businesses have already started accepting cryptocurrency as a payment option as requested by some of their customers. There are many reasons why businesses have made this option available. The first is the increasing trend of consumers shifting to online shopping, even for their groceries. Also, more and more people are starting to acquire cryptocurrency.
It might be a risky option, but opening your business to the option of customers paying with cryptocurrency can build your brand better and reach a broader audience. That way, you'll be able to show them that you also support the crypto community and that you have the same mindset as them.
4. Pay Your Employees In Cryptocurrency
The trend toward cryptocurrencies is certainly broadening that some employers are paying their workers' salaries with it. However, there are some things you should do before jumping into this trend.
If you're a business considering cryptocurrency salary options for your employees, one of the first things you should do is to set up a payroll system that allows for this alternative. The employee contributions are made by sending tokens to the employee's account, and it's you, the employer, who funds the system upfront.
You can also customize the application to pay salaries in whatever cryptocurrency your employees will prefer.
5. Raise Capital Through ICO
The creation of tokens through a blockchain platform, otherwise known as an Initial Coin Offering (ICO), allows startups to finance their businesses flexibly and quickly. It works similarly to offering shares of your business's stock to the public. The key is to choose a token distribution method that's right for your business. By investing in tokens, a company maintains a certain amount of control over its business and finances.
6. Launch Your Own Cryptocurrency
Creating your cryptocurrency might require a lot of work. You need to hire developers who know blockchain technology to be able to create your Bitcoin-like project. Despite how complicated it is, more and more businesses in different industries are introducing their own cryptocurrency each year.
Today, there are cryptocurrencies trying to solve current problems in the dental industry, finance, and sports. One kind of cryptocurrency was even launched with a mission of planting and growing healthy bananas.
If you have an idea in mind and are considering cryptocurrency and blockchain technology to help you, don't hesitate to bring it to life. Very few people believed in Bitcoin when it was first introduced almost a decade ago, but it has come a long way to where it is today.
Final Words
There are many ways that companies can take advantage of cryptocurrency not only for their business's benefit but for customers as well. People will likely see small businesses add a cryptocurrency payment method and cryptocurrency-related products and services in the future. After all, customer convenience and satisfaction should be every business's priority, and if cryptocurrency can give that, then those businesses will always be ahead of the curve.